Itinerary For A Short Trip To Istanbul
Are you traveling to Istanbul on a short break and you are not sure as to what do in Istanbul in three days? Here is a perfect sneak peek into what you can do in Istanbul from best restaurants, attractions and how to visit this historical city. This Itinerary for a short trip to Istanbul is a useful guide that you can cover in a few days.
This is a perfect time to visit this booming metropolis spread across the Bosphorus Strait dividing Europe and Asia. The spring season is perfect with glorious sites that are less busy meaning that wonders of the world like Hagia Sophia, Topkapi Palace, Blue Mosque are less busier. Istanbul has diverse activities irrespective of whatever the weather is. Only after a few days you surely will fall in love with this exotic Istanbul that had been favored location in past and is still is.
How to get there?
Turkish Airlines provide thousands of destination from Birmingham to Newyork. Turkish Airline is one of the leading airlines in the world giving high-class comfortable experience. You can get on  turkishairlines.com to book your flight today and enjoy the perfect historical culture from the beginning of your trip.
Where to stay?
The city has a diverse range of accommodation from seven stars to economical solutions. Istanbul has everything for everyone visiting the city. It has Hilton, Ritz Carlton for your high-end solutions and many beautiful Guest Houses in the Old City for your budget travel plans.
On arrival
Most of the first time travelers prefer to stay in Old City as it is in the vicinity of all the major attractions of Istanbul like Sultanahmet Mosque, Hagia Sophia, Topkapi Palace and many more. It also has a perfect panoramic view of the Marmara Sea and Bosphorus Strait. There are many restaurants with their own terrace and food to die for. For dinner, try Sultanahmet Fish House to find Turkish specialty food served with delicious Meze.
First Day
Basilica Cistern
Start your day by discovering the subterranean depths of the Basilica Cistern, a 1500-year-old building that has around 336 column and used to provide water to the whole cite. You will find snake-haired Medusas in the shallow waters.
Hagia Sophia & Sultanahmet Mosque
Hagia Sophia is one of the greatest wonders of the world. It was built as a church that was later converted into a mosque and now is serving as Museum. It has one of the highest domes with 55 meters in height. The museum has superb mosaics of Christ, the Virgin Mary, and Byzantine emperor and n the other end it has beautiful Islamic calligraphy from Ottoman Era. Sultanahmet Mosque also known as Blue Mosque is a neighboring building and is one of the breathtaking visits. It is only closed during daily prayers.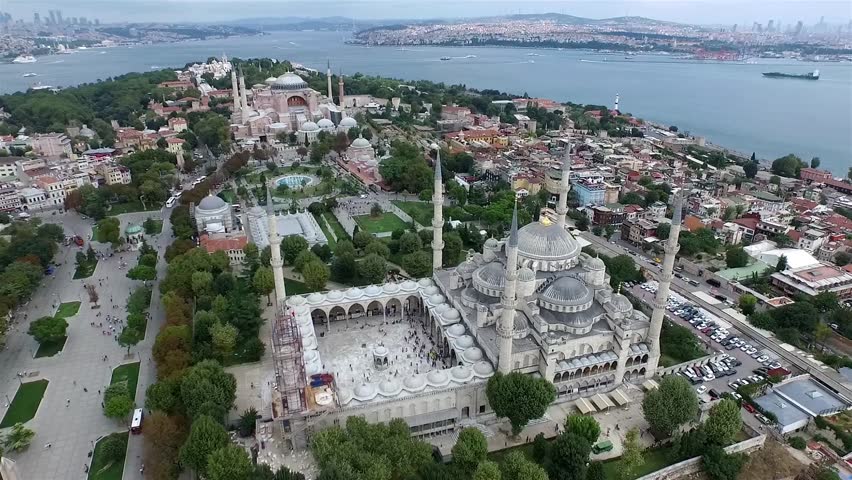 Topkapi Palace Complex
Topkapi Palace is one of the best activity for the afternoon entertainment. The palace served as the nerve center of the Ottoman Turkish Empire and is located on the tip of the peninsula. It is grandiose that has been converted into a Museum displaying the famed Topkapi Dagger, hair from the Prophet Muhammad and many more articles.  (topkapisarayi.gov.tr; closed Tuesdays)
Dinner Cruise Night At Bosphorus
Spent a night enjoying the Turkish Cultural night while sailing on the cruise. Dinner Cruise on Bosphorus is certainly something you don't want to miss during your time in Istanbul. Join our Bosphorus night cruise, get to see how beautiful the city is by night and besides that have this amazing experience with artists performing for you: dance, music and delicious food are what we have programmed for you!
Day two
Land Walls of Theodosius
Take the tram and visit Land Walls of Theodosius, Kariye Museum and Chora Chora Museum that adorn collections of mosaics and share the biblical tales of the past.
Golden Horn, Galata Tower, and Taksim Square
After an early lunch, try to visit the Golden Horn Bridge, Galata Tower, and Dolmabahce Palace. This list will surely give you a diverse outlook of the whole city. Galata Bridge is the perfect place for the 360-degree view of Istanbul. The Tower was built to keep an eye on the strait and as a fortress. Similarly, Golden Horn was a customs check during Byzantine and Ottoman times. Taksim Square and Istiklal street are the best places where you can get a sneak view of the hip culture of Istanbul.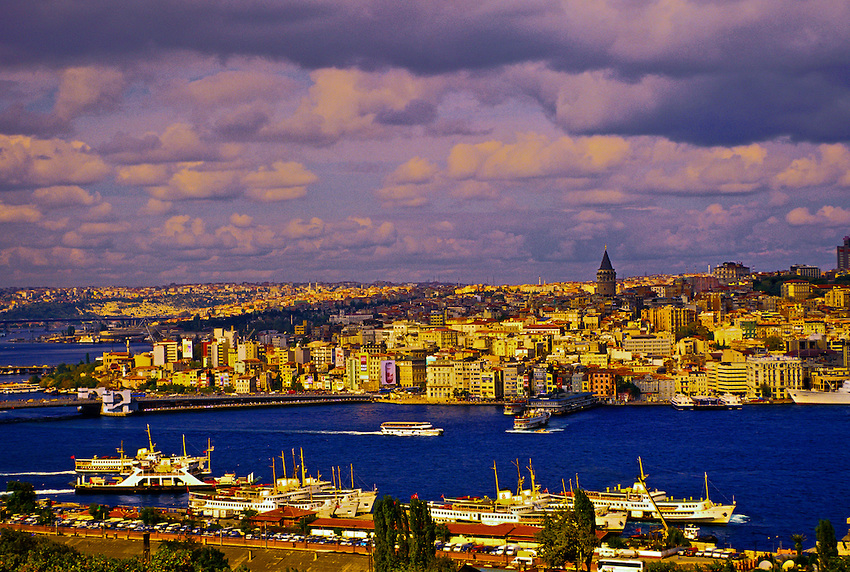 City Checklist
Istanbulkart can save you with the hassle of traffic and also provide you with an economical transport solution. The card can also be used for traveling purpose on tram, buses, ferries, funicular, and trains.
You should also check a few of the following Istanbul City Tours that are flexible and can fit into your schedule very easily:
Do You Want To Book Your Visit
Are you excited to learn about Turkey? Do you want to book a trip to Turkey? Worry not, just drop us a message or your query in the comment section. Our experts will handle everything for you. We look forward to having you in Istanbul and Turkey.